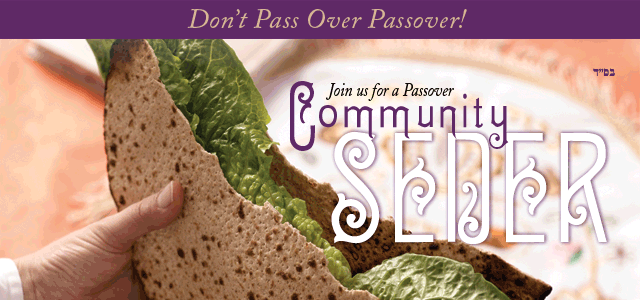 Join us for a Passover Seder you will remember for a lifetime!
Experience the Exodus of Egypt as Rabbi Druk shares insights into our Passover traditions.
Don't Pass Over this experience!
Wednesday, April 8, 2020 Location to be announced.
Services at 6:30 PM, followed by the Seder at 7 PM
RSVP required.